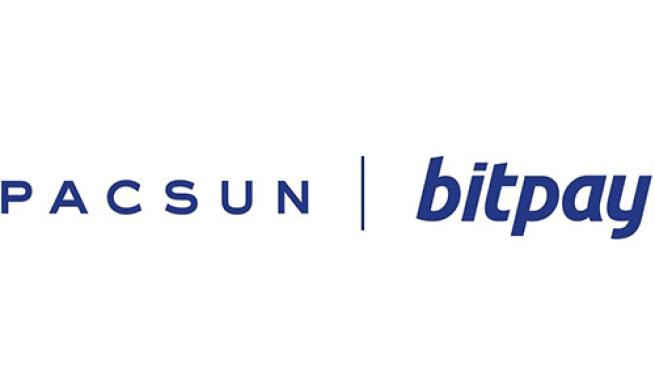 Pacsun will start accepting bitcoin
A teenage clothing brand is the latest retailer to join the cryptocurrency trend.
On the week of October 4, Pacsun becomes the first major brand in the fashion and retail industry to accept bitcoin and other cryptocurrencies using blockchain payment provider BitPay. Once a customer selects the Pay with BitPay button, the payment process begins with selecting a crypto wallet and then selecting the currency. Customers then scan a QR code to complete the payment in cryptocurrency.
Pacsun has focused on delivering popular digital content and services to its core Gen Z customer base. In addition to accepting bitcoin and other cryptocurrencies, these initiatives also include pworking with game development studio Melon and global online games platform Roblox to make certain clothing items available on the Roblox Avatar Marketplac for purchase with the online game currency "Robux".
Other youth-focused digital initiatives that Pacsun has launched over the past year include virtual trial experiences through Snapchat, initiatives on TikTok, and purchasable ads on Instagram. The company intends to transition to shopping experiences on TikTok by 2022.
BitPay and Pacsun are both active on social media and will be rolling out special content on platforms such as Twitter, Facebook, Instagram and LinkedIn. Pacsun will also work with social influencers to create TikTok and Instagram content around BitPay and his own brand, as well as to host a branded live broadcast event with a guest influencer and a Pacsun executive.
Meanwhile, retailers like Newegg and Camping World are also teaming up with BitPay to engage in cryptocurrency transactions.
Pacsun will support 11 cryptocurrencies under BitPay, including Bitcoin, Bitcoin Cash, Ethereum, Wrapped Bitcoin, Dogecoin, Litecoin, and five US dollar stablecoins. In addition, Pacsun will accept Coinbase, Exodus Wallet, Metamask, Blockchain Wallet, Electrum Wallet, Trust Wallet, Ledger Wallet, BRD Wallet, Gemini, Kraken and Binance crypto wallets and exchanges.
"With the doubling of digital sales since last year, we understand the continued importance of creating an exceptional online shopping experience for our customers," said Brie Olson, President of Pacsun. "It's amazing to lead the way for the fashion and retail industry, being the first to offer cryptocurrency payments through BitPay, and we expect many more companies to follow suit. given the ease it brings to the payment process. "
"Gen Z audiences, our primary consumer, are very tech-savvy, and we devote a great deal of our efforts to social media and e-commerce to align with their lifestyles and resonate with them at a more personal level, "said Michael (Mike) Relich, co-CEO of Pacsun. "Seeing their growing desire for cryptocurrency, it was clear that we needed to adjust and offer BitPay as another payment option, in order to build their confidence in us as one of their go-to retailers who really listen. "
"We are very happy that Pacsun has decided to adopt BitPay and add cryptocurrency as a payment method," said Stephen Pair, co-founder and CEO of BitPay. As one of the first major clothing retailers to accept cryptocurrency and a leading Gen Z digital fashion brand, Pacsun shares our goal of enabling everyone to live on crypto, this which makes it a natural addition to our growing list of top brands embracing cryptocurrency. "